Grace Lutheran Church (ELCA)
Grace Lutheran Church
Church at 1128 East Boulder Street, Colorado Springs, CO 80903
In the Neighborhood for Good
---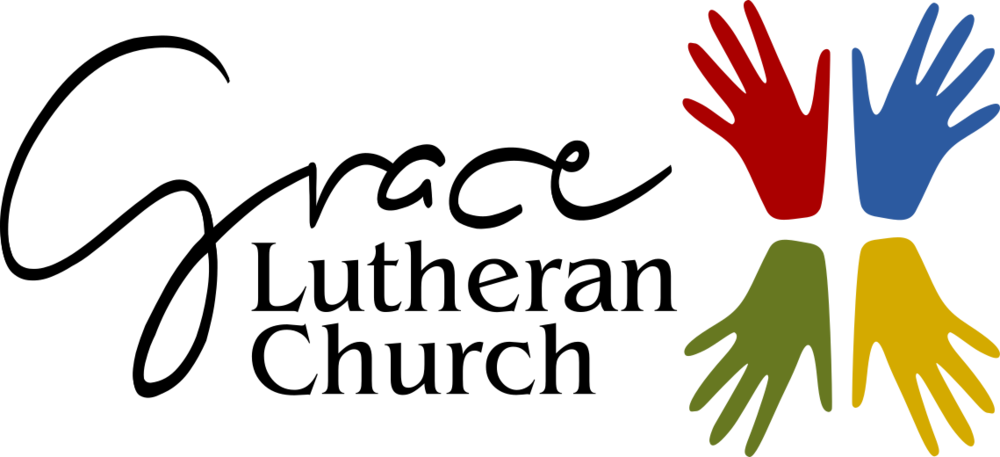 Grace Lutheran Church (ELCA) contacts
Grace Lutheran Church (ELCA) rating
★ ☆ ☆ ☆ ☆ (1 reviews)
How would you rate Grace Lutheran Church (ELCA)?
☆
☆
☆
☆
☆
Vacancy Grace Lutheran Church (ELCA) (jobs):
Coming soon
Grace Lutheran Church (ELCA) photos
Make a Donation to help this Church website!
Your donation will help further our mission to share information about Grace Lutheran Church (ELCA) on site alluschurches.com and add services for the Church. Your donation will also help humanitarian services and coronavirus pandemic aid.

Last reviews about Grace Lutheran Church (ELCA)
in Colorado Springs, CO
Add your review. Your feedback helps to get feedback and an honest opinion about the Grace Lutheran Church (ELCA).
Thanks to the reviews, people get the knowledge of mistakes or warmth and delight of gratitude.
★ ☆ ☆ ☆ ☆

Member since birth, baptized in this church when a few months old, confirmed here. Surprise of my life in how our family was treated when our family member was ill as was family member's sibling. This church is incredibly narcissistic. Leadership never met with family-I tried to schedule, never offered to pray, nobody asked what would help-we were ignored. After first response, no follow-up whatsoever. Our family, including our elders' parents-members almost as long as the church existed. Family member-a member nearly 90 years-involved heavily in church activities including but not limited to: Sunday school/Vacation Bible School teacher, in choir, Secretary of Education, secretary at church, in the circle meetings, Bible studies, mother daughter tea, garage sales to raise money and everything else at church til family member could not do it all any more. We as a family donated countless hours to the church. For years. majority of phone calls to the house were church people calling. Hours returning calls, making sure issues they faced were a main priority. How shocked to find the church leadership had no time for response when I expressed the issues happening among our elderly family members and us except quick response-drop ball-never asked to pray for the family, if we needed anything, or what could be done to help in our time of overwhelming strain. In sum, at one point I was eating weeds in the yard to try to survive while tasked to handle all issues with care facility and all other problems and high stress-how to keep going myself and get family member home. Looked online-a picture entitled "Darth Pastor"-black mask superimposed on pastor standing at altar in one of leadership's posts. Leadership down in Fellowship Hall-online photo with Star Wars characters, clergy with Statue of our Lord and Savior Jesus Christ. Sacrilege blasphemy-church used to care-extended family of Christ til recent years. Have the photos/happy to share-anyone who sees conduct is appalled. Loss of our relatives. Nobody in touch to offer condolences, pray with family, where was leadership? At time family members died, looked online to see, leadership was busy posting on Facebook. No time to handle duties of the clergy. Not bad enough? We had to find a pastor outside church to handle funeral and burial services. Our family members were all baptized, confirmed in the church- but clergy posts on Facebook are more important than families. Sit in the living rooms of their half-million-dollar houses-post on Facebook-look up out the window-rat on the neighbors [a wonderful Christian attribute too] to get their name in The Gazette Telegraph for attention on social media and news. This situation has been the shock of my life. What I went through left me with CPTSD. The church can be proud of its non-responsive stance in regard to long term member families. This trauma will be with me for the rest of my life. The church could have easily done something to help us-instead the leadership acts like wayward teenagers. Clergy priorities completely out of line with my confirmation class and Sunday School teachings from the time I was born into that church-we are to conduct ourselves as part of the family of Christ. The clergy here not only degrades our Lord and Savior Jesus Christ, God and the Holy Spirit but degrades the martyrs who in the early Lutheran Church were quartered alive for their beliefs and it degrades Greek priests who were burned at the stake and skinned alive for what they they believed so that we could honor God FREELY. The worst betrayal of my life/the worst betrayal of my family members' lives by the church. The excuse? Sign of times-anything/everything goes-liberalism great. Reality is if we follow the truth of Christ who was completely betrayed by those he trusted then we who follow true teachings of Christ in pure form, can also expect the same betrayal in this life. Church priorities? Collect money/post on Facebook. Put the children up to collect money/brainwash early-yet fail congregants. My experience-a very sad one indeed. I owe it to my parents and grandparents who served this church and God and Christ their entire lives to leave this review. The absolute lack of respect to God and those congregants who served as our family served - is not acceptable. This congregation has turned from God and everything I learned in my confirmation class. It is now the polar opposite of what I learned in my Sunday School and Confirmation classes and what the Bible teaches-I know that from my own experience.

Added August 29, 2018 by D. Hansen
How would you rate Grace Lutheran Church (ELCA)?
☆
☆
☆
☆
☆
Grace Lutheran Church (ELCA) website info
Website address: gracelutherancs.com
Website title: Grace Lutheran Church
Website description: In the Neighborhood for Good